8th International RASopathies Symposium:


Expanding Research and Care Practice through Global Collaboration and Advocacy
July 21-23, 2023
In-Person and Virtual Meeting
Denver Marriott Tech Center, Denver, Colorado
Symposium Registration
Symposium Registration includes:
Friday, July 21, 2023
~ Reception/Advocates Presentations (7:30-9pm)
Saturday, July 22, 2023
~ Breakfast (7-8am)
~ Morning Plenary Sessions (8-11:30am)
~ Lunch Session/Poster Session (11:30am-1:30pm)
~ Afternoon Plenary Sessions (1:30-5:45pm)
~ Networking Dinner (6:30-8pm)
Sunday, July 23, 2023
~ Breakfast (7:30-8:30am)
~ Morning Plenary Sessions (8:30-11:30am)
Note: Post-symposium Family Sessions for CFC and Noonan syndrome families are free of charge. CFC Family Breakout session hosted by CFC International; NS Family Breakout session hosted by Noonan Syndrome Association and Noonan Syndrome Foundation.  CS families' post-symposium breakout is organized by CSFN as part of their family conference.  NF1 families' post-symposium breakout is organized by NF Network.
~~*~~
Early Career Investigators: If you submit a poster and it is accepted, your registration fee will be waived.  For more information about submitting a poster, go HERE
Families: if you prefer not to register for the entire symposium, please look at the À LA CARTE registration options!
Travel grants: Work is underway to raise funds to defray travel expenses for students, early career investigators and families. Opportunities will be added as they are identified.
UpLifting Athletes has a Researcher Travel Stipend grant for Americans and Canadians.  They ensure that at least 20% will be reserved for researchers from an

underrepresented background

. Uplifting Athletes uses the NIH definition to define who is considered an underrepresented researcher.
In-Person
Virtual

Individual with a RASopathy

~ Free ~

RASopathy Family Member (Adult)

$25
$15
Children under age 18
~ Free ~

Student/Graduate Student/Intern

$50
$30

Academic/ Medical/ Government Professional

$250
$150

Industry Professional

$350
$210

Families À LA CARTE

Friday Night Poster Session/Reception
~ Free ~

Saturday Poster Lunch Session

$10
—

Sunday Break-out Session – Symposium Review with Professionals for CFC, CS, NS and NF1 Families

~ Free ~
To register, use the password, RASNet 2023
in the EventBrite page HERE, or use this QR code: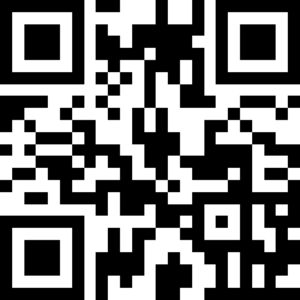 If you have any questions, please don't hesitate to contact us at info@rasopathiesnet.org
By Registering, you agree to our CODE OF CONDUCT:
We value your attendance and want to make your experience positive and productive through an open exchange of ideas in a professional setting. By registering for this event, you are agreeing to our code of conduct.
The RASopathies Network adopts the National Institutes of Health's code of conduct in that RASopathies Network does not sponsor or endorse the information shared or presented in the virtual environment, including any products or services. Any information presented during this event should not be recorded or published without the explicit written permission of the content owner.
This in-person and virtual event is dedicated to providing a pleasant experience for all attendees, regardless of gender, age, sexual orientation, disability, physical appearance, race, or religion (or lack thereof). We, the meeting organizers, will not tolerate the harassment of attendees in any form. Inappropriate language and imagery will not be accepted in any virtual event spaces. Any attendees violating these rules may be sanctioned or expelled from the virtual event at the discretion of the meeting organizers.
In order to attend this virtual conference, you must have registered online via the RASopathies Symposium webpage here: https://rasopathiesnet.org/2023-symposium-registration/

Presentations are available in listen and view mode only. The chat box is available to you for questions or comments.

If the presenters permit, the session will be recorded.

Unacceptable behaviors may result in immediate removal from the meeting. Unacceptable behaviors include, and are not limited to:
Harmful or prejudicial verbal or written comments or visual images

Harassment, intimidation, or discrimination in any form

Disruption of presentations during sessions

Recording of sessions without permission

Distribution of promotion materials, special offers, or any for-profit product announcements