Here are 4 WAYS you can help us:
1.  Support us with our mission to bring together families, clinicians and researchers
A. Charge your credit card by clicking [HERE] to go to our STRIPE donation form
B. Use PayPal by scanning our QR code: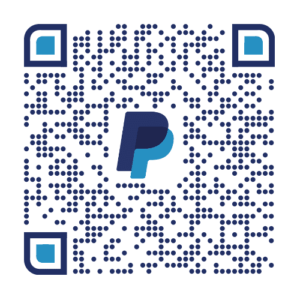 C.  Mail your check to:
RASopathies Network
244 Taos Road
Altadena, CA 91001-3953
2.  …and SHOP via AmazonSmile
3. Spread the word
4. Suggestion box
Contact us if you have an idea to share!