The University of Pennsylvania's Orphan Disease Center
8th Annual
MILLION DOLLAR BIKE RIDE
is officially in the books!
Thanks to all the riders, organizers, and donors.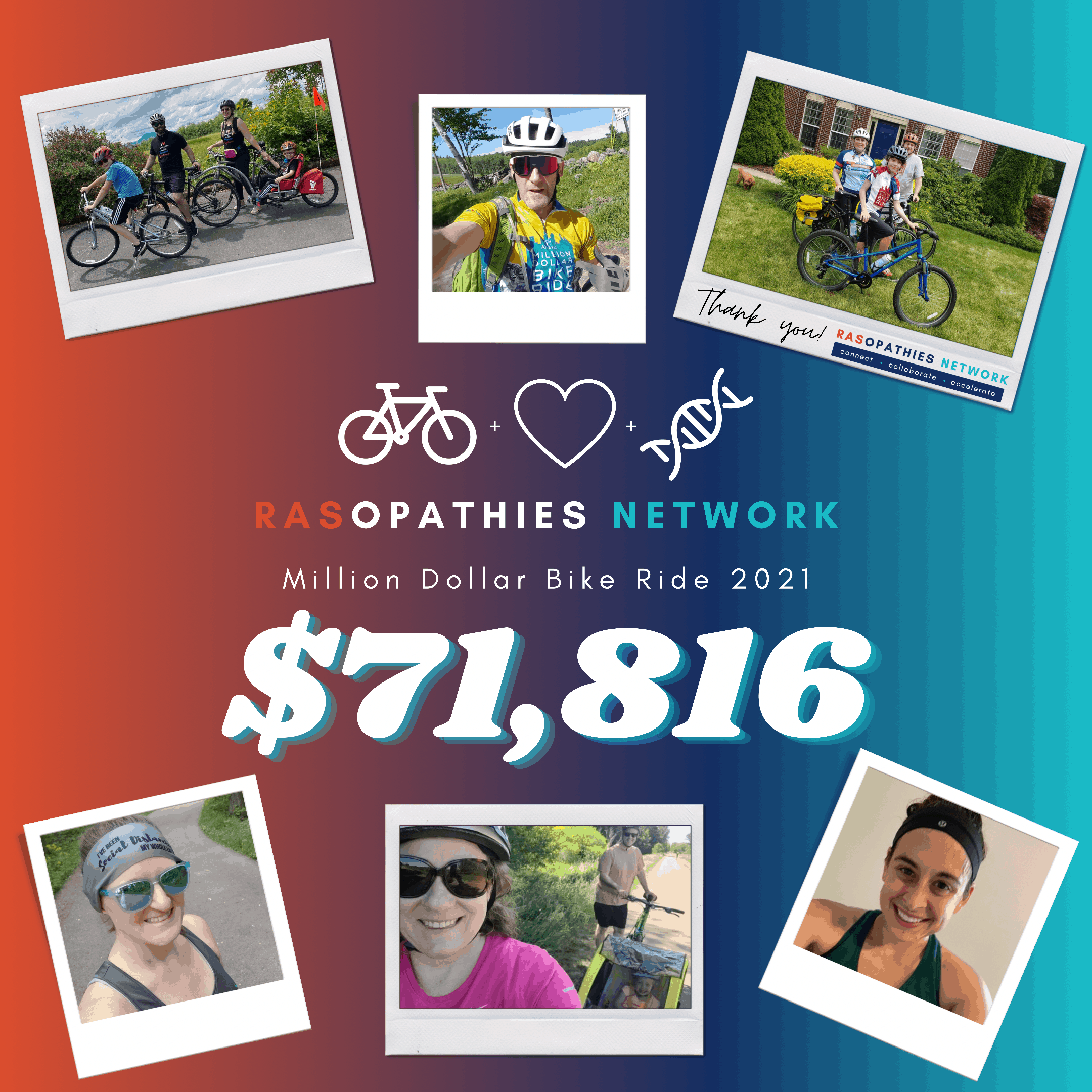 ~ PAST AWARDEES ~
2021: Vanessa Fear, BSc (Hons), PhD, The University of Western Australia, Telethon Kids Institute, $69,885
Understanding RASopathies to better inform diagnosis and treatment
2020: Gregor Andelfinger, MD PhD, CHU Sainte Justine Research Center, Université de Montréal, $59,220
MEK inhibition for RASopathy associated hypertrophic cardiomyopathy
2019: Bruce Gelb, MD, Icahn School of Medicine at Mt. Sinai, NY , $74,830
Advancing A Novel Therapeutic Lead for RASopathies 
2018: Kartik Venkatachalam, PhD, McGovern Medical School, University of Texas Science Center at Houston, $47,189
Targeting Endolysosomal Proteins to Treat RASopathies 
2017: Philip Stork, MD, Oregon Health Sciences University, $44,000
Are Raf dimers targets for therapeutic intervention in RASopathies?
2016: Giuseppe Zampino, Università Cattolica Sacro Cuore, $53,000
Pain in RASopathies: new investigative techniques and treatments
2015: Maria Kontaridis, PhD, Beth Israel Deaconess Medical Center/Harvard Medical School, $65,000
Pilot study to delineate the cause of gastrointestinal abnormalities in RASopathy disorders using human inducible pluripotent stem cells (iPSCs)