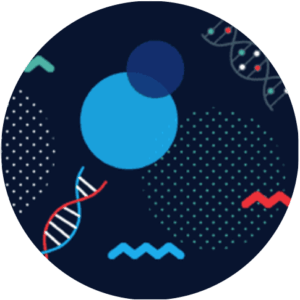 7th International RASopathies Symposium:
Pathways to Understanding – Expanding Knowledge, Enhancing Research and Therapeutic Discovery
July 23-25, 2021
VIRTUAL MEETING
MODERATORS AND SPEAKERS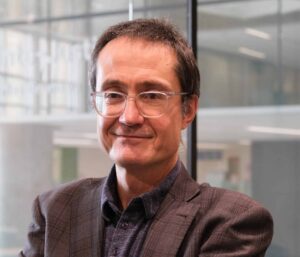 Gregor Andelfinger, MD – Saturday Keynote 
Professor of Pediatrics at Université de Montréal, where he also holds the Banque Nationale Research Excellence Chair in Cardiovascular Genetics. He is a pediatric cardiologist at CHU Sainte Justine, with interest in the genetic causes of valve disease and rare diseases. In recent work, he has focused on mechanistic therapeutic intervention in patients with RASopathies using MEK inhibition. The overarching goal of his research program is to define novel diagnostic and therapeutic avenues in pediatric cardiac patients through the use of genetics. Dr. Andelfinger's work has been recognized by all major funding agencies, including the CIHR, FRQS, Heart and Stroke Foundation of Canada, FRSQ, Canadian Foundation for Innovation, Fondation Leducq and others. He is regularly involved in patient advocacy and serves as a board member of the Canadian Journal of Cardiology and the Genetic Aortic Disease Association.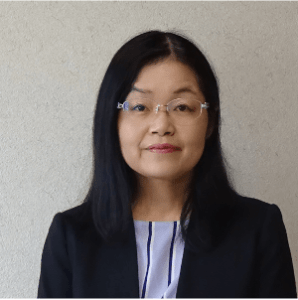 Yoko Aoki, MD, PhD – Session 1 Speaker
Professor in the Department of Medical Genetics at Tohoku University School of Medicine. Her research has been focused on understanding the molecular basis and exploring pathogenesis of rare genetics disorders. She has a long standing research interest in RASopathies, including the identification of novel causative genes, the elucidation of disease pathogenesis, and generation of model mice. Her current research involves lymphatic development and related disorders.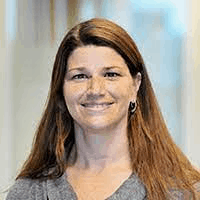 Marnie Axelrad, PhD – Session 4 Speaker
Professor of Pediatrics at Baylor College of Medicine. Dr. Axelrad practices as a clinical psychologist at Texas Children's Hospital.  She has been working with individuals with Costello syndrome and their families since 2003 studying the cognitive and psychological presentations in the population.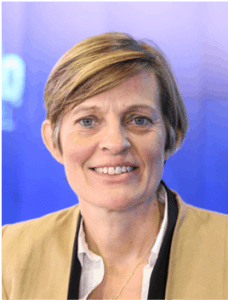 Annette Bakker, PhD – Session 2 Moderator
PRESIDENT, CHILDREN'S TUMOR FOUNDATION
Annette, a PhD in Biochemistry, has leadership experience in both the academic and pharma/biotech research enterprise in Italy, Belgium, France, and the USA. Intrigued by the observation that the path from great basic discoveries to equally great clinical benefit is bumpy and often inefficient, she joined the Children's Tumor Foundation (CTF) in order to try to smooth this path for neurofibromatosis, a rare genetic disorder. The team has built worldwide collaborative science networks, an open biobank, a centralized data collection and integration platform, a patient registry, a key opinion leader (KOL) network, a clinic network, to name a few.  Annette feels very strongly about the unique niche role of disease foundations in the R&D ecosystem and involving the patient voice in every initiative. CTF sees patients as partners rather than victims.  In 2018, CTF Europe was launched and she is acting vice-chair of the organization. The global CTF enterprises are aimed at not only benefiting patients with NF but acting as a blueprint to accelerate drug discovery and development in the larger rare disease community.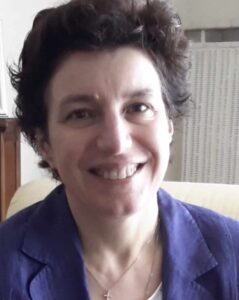 Domenica Battaglia, MD – Session 4 Speaker
Associate Professor of Pediatric Neuropsychiatry, Fondazione Policlinico A. Gemelli, Catholic University, Rome.  PhD in Developmental Neurosciences.   Head of "Diagnosis and treatment of pharmacoresistant pediatric epilepsy " and "Pediatric-EEG Lab" at Fondazione Policlinico A. Gemelli- Catholic University, Rome.
Dr. Battaglia's clinical research is focused in epileptology and developmental disorders. A major interest is related to pharmacoresistant epilepsy in developmental age and evaluation of surgical treatment, and post-surgery follow-up with specific attention to neurocognitive functioning reorganization; and Epilepsy related to genetic disorders, with specific attention to clinical, electrophysiologic and neurodevelopmental features and treatment.  More in detail, she is interested in genotype-phenotype correlation in rare diseases with genetic etiology: Dravet Syndrome, PCDH19 encephalopathy, RASopathies, CDKL5 deficiency disorders, Pitt-Hopkins syndrome, and Wolf-Hirschong syndrome.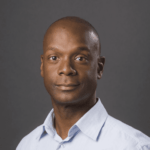 Anton Bennett, PhD – Session 3 Speaker
Dorys McConnell Duberg Professor of Pharmacology and Professor of Comparative Medicine; Co-Director, Program in Integrative Cell Signaling and Neurobiology of Metabolism; Director, BBS Minority Affairs, Yale School of Medicine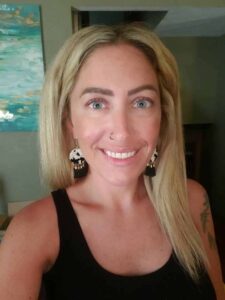 Hilary Berens – Poster Session Speaker
Parent of 7year old Crew who has neurofibromatosis type 1. Currently lives in Cedar Springs, Michigan with her husband of 11 years, three children (twins Crew & Cecelia, 5yr old Everly) and adopted dog Toby.
Crew was diagnosed with NF1 by genetic mutation at 13mo old. Hilary has been a passionate advocate for her son, active with the NF Michigan group, fundraising via Cupid Undies Run and has raised awareness for NF on the news and in article via the Grand Rapids Women's Lifestyle Magazine.
Hilary works as an Artist and soon as a Behavioral Interventionist with her Social Work Degree. Prior to becoming a "Medical Mom" she worked with foster care children and adults with TBIs. Hilary firmly believes that "Everyone goes through difficult things. Being open about our journey not only helps us cope but can help others get through their struggles too."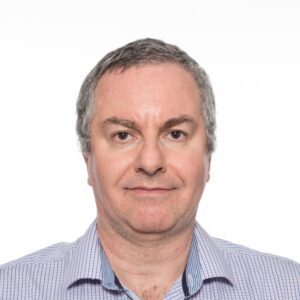 Alberto Broniscer, MD – Session 4 Speaker
Pediatric neuro-oncologist, completed a Pediatric Hematology-Oncology and Neuro-Oncology fellowship at St. Jude Children's Research Hospital, where he later joined as a faculty for 15 years. He is currently a full professor, director of Pediatric Neuro-Oncology at the University of Pittsburgh Medical Center, Children's Hospital of Pittsburgh. His clinical research is focused on better understanding molecular characteristics and potential genetic origins of pediatric gliomas, and developing innovative clinical trials for patients with central nervous system cancers.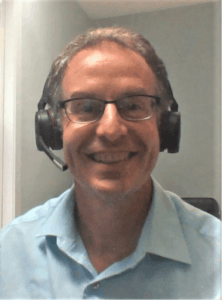 PJ Brooks, PhD – Session 7 Panelist
Dr. Philip John (P.J.) Brooks is a Program Director in the NIH National Center for Advancing Translational Sciences (NCATS) Office of Rare Diseases Research (ORDR).  Dr. Brooks received his Ph.D. in neurobiology from the University of North Carolina at Chapel Hill. After completing a postdoctoral fellowship at the Rockefeller University, Brooks became an investigator in the NIH intramural program. He developed an internationally recognized research program focused on rare neurologic diseases resulting from defective DNA repair. Since joining NCATS and ORDR, Dr. Brooks is interested in accelerating clinical trials in rare diseases by moving beyond "one disease at a time" approaches.  Examples include the development of therapeutics that target shared molecular mechanisms underlying multiple rare diseases, platform technologies for the delivery of nucleic acid therapeutics, and the implementation of recommendations regarding the acceleration of gene therapy clinical trials.   He is alsothe coordinator of the NIH Common Fund's Somatic Cell Genome Editing (SCGE) program (https://commonfund.nih.gov/editing).  Dr. Brooks was recently elected as the Interdisciplinary Scientific Committee Chair for the International Rare Diseases Research Consortium https://irdirc.org/ .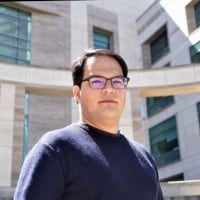 Pau Castel, PhD – Session 2 Moderator
Incoming professor at the Department of Biochemistry and Molecular Pharmacology at the New York University. Currently, he is a postdoctoral fellow at the laboratory of Frank McCormick at the University of California San Francisco. His research interest is focused on signal transduction in the context of cancer and congenital disorders, with a special interest in the RAS/MAPK pathway and the RASopathies. He has extensive experience in biochemistry, signaling, and mouse models.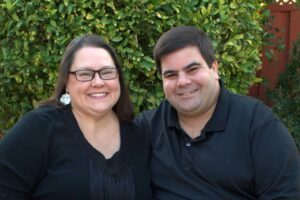 Sarah and Kevin Chamness – Session 7 Panelists
Sarah and Kevin Chamness are the parents of Nicole, who is a nine year old with Costello Syndrome (G12C).  They live in Denver, CO and also have a twelve year old son Collin.  Nicole was diagnosed with CS while she was still in the NICU when they lived in Austin, Texas.  Through the years Nicole has had significant cognitive and physical delays, she has required two heart surgeries, a g-tube, a colonoscopy, and an airway surgery.  She is non-verbal but is very able to communicate, and is always happy and full of energy and smiles. Kevin works as an engineer at Google and both Sarah and Kevin work together to manage Nicole's care.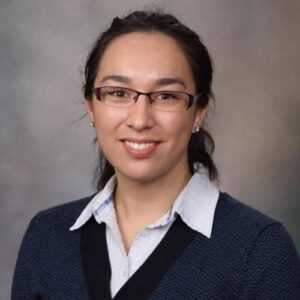 Caitlin Chang, MD – Session 2 Speaker
Dr. Chang is a clinical geneticist who works at the BC Women and Children's Hospital in Vancouver, British Columbia, Canada. She has an interest in developmental genetics, dysmorphology, and syndrome delineation. Her research focuses on collaborations with clinicians and researchers in various disciplines, and she believes this is best achieved with involvement of patients and their families.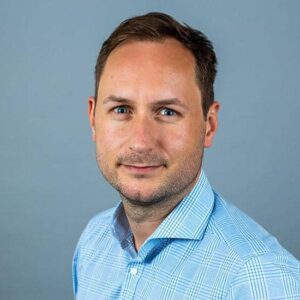 Lukas Cyganek, PhD – Session 2 Speaker
Head of the Stem Cell Unit at the University Medical Center Goettingen, Germany (www.stemcellunit.de). By combining induced pluripotent stem cells with CRISPR/Cas9 genome editing and further state-of-the-art approaches, his group aims to investigate the pathophysiological mechanisms of inherited cardiomyopathies and to develop preventive and/or curative therapies such novel drugs or gene therapy approaches. During his PhD at the European Neuroscience Institute Goettingen, Lukas Cyganek focused on the neurogenesis of the somatosensory system. In 2013, he joined the stem cell lab in the cardiology at the University Medical Center Goettingen as a postdoctoral researcher, before he became head of the SCU in 2015.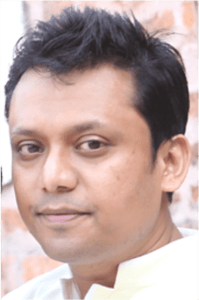 Tirtha Das, PhD – Session 6 Speaker
Dr. Das is an Assistant Professor in the Department of Cell, Developmental, and Regenerative Biology and Director of the Functional Genomics and Disease Modeling Core at the MINDICH Child Health and Development Institute. His work uses an 'Integrated Fly-Vertebrate Modeling' approach to study human diseases and combines genetics and drug screening to rationally identify novel therapeutics. His research uses whole animal fly models, human cell lines, mouse models, and patient data analysis to identify mechanisms of disease progression in cancer and mendelian diseases like RASopathies.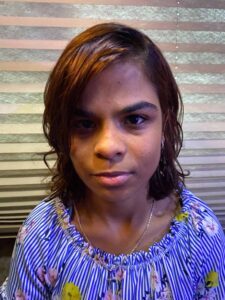 Amaris Figueroa – Poster Presenter Amaris Figueroa is an adult with Costello Syndrome. Amaris developed severe cardiomyopathy on her left ventricle when she was 4.5 years old, after just being in growth hormone therapy for barely 6 months. Mom did arrangements for a second evaluation at the Mayo Clinic in Minnesota and while Amaris was undergoing surgery (myectomy), the cardiologist in charge enlisted the help of endocrinologist and geneticists to look at Amaris. They suggested to rule out Noonans, Costello, and CFC based on the shape of her hands. Amaris was diagnosed at age 4, with a new mutation , A146V, under Costello. Since then, it has been a journey with many challenges, but Amaris willingness, charisma, and just her personality in general had made every effort and milestone a celebration. We are excited to share her story with researchers and families.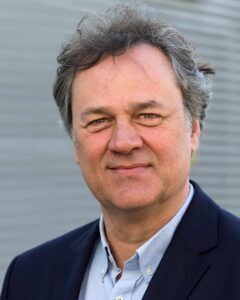 Jeroen den Hertog, PhD – Session 5 Moderator
Dr. den Hertog got his PhD from Utrecht University and did a postdoc at the Salk Institute in La Jolla, CA, working with Tony Hunter on signaling by protein-tyrosine phosphatases. He modeled RASopathies in the zebrafish by expression of mutant variants of PTPN11, a Noonan Syndrome associated gene encoding the protein-tyrosine phosphatase, SHP2, and other RASopathy-associated genes. Recently, he developed the first genetic model for Noonan Syndrome in zebrafish, which facilitates analysis of the physiology of Noonan Syndrome in vivo.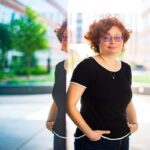 Emilia Galperin, PhD – Session 2 Speaker
Professor in the Department of Molecular and Cellular Biochemistry at the University of Kentucky. The overall goal of the lab is to understand the molecular mechanisms regulating signal transduction, with particular interest in the relevance of mechanisms controlling assembly of signaling complexes to RASopathies. The Galperin lab use multidisciplinary approach that combines quantitative cell microscopy, biochemical methodologies and zebrafish small model organism.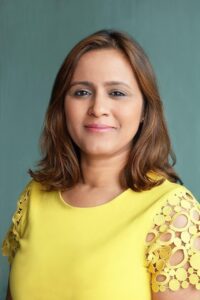 Shruti Garg, MBBS, MRCPsych PhD – Session 4 Speaker
Clinical senior lecturer in Translational Child Psychiatry at the University of Manchester and Honorary Consultant in Child & Adolescent Psychiatry at the Royal Manchester Children's Hospital. Her research is focused on understanding the neurobiology and developing new treatments for autism, ADHD and learning difficulties associated with Neurofibromatosis type 1, Noonan syndrome and other RASopathies.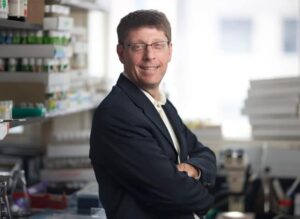 Bruce Gelb, MD – Opening Session and Session 1 Speaker
Dr. Gelb is the Director and Gogel Family Professor of the Mindich Child Health and Development Institute at the Icahn School of Medicine at Mount Sinai. He is Professor of Pediatrics and of Genetics and Genomic Sciences. Dr. Gelb oversees an extensive program in genomics/gene discovery for cardiovascular traits of childhood and co-directs the Cardiovascular Genetics Program at Mount Sinai.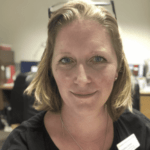 Kristiana Gordon, MD – Session 3 Speaker
Dr. Gordon is an Honorary Reader and Consultant Physician in Dermatology & Lymphovascular Medicine. She is Clinical Lead of the Lymphoedema Service at St George's Hospital, London where her team cares for thousands of patients with primary and secondary lymphoedema.  She is also a certified lymphoedema therapist. Dr Gordon has completed a doctorate in the genetics of primary lymphoedema and imaging of the lymphatic system.  She continues to pursue her research interests within the rapidly developing field of lymphovascular medicine.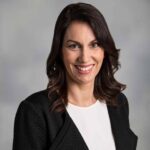 Tamar Green, MD – Session 4 Moderator, NS Family Breakout Panelist
Assistant Professor of Psychiatry & Behavioral Sciences (Interdisciplinary Brain Sciences) at Stanford University Medical Center.  The Green Lab's focus is on neurogenetic and neurodevelopmental disorders. The aim is to uncover the effects of genetic variation and associated downstream pathways on the developing human brain. We take a "genetic first" approach, which is the study of children with known genetic conditions who present with attention deficits, hyperactivity, and deficits in social cognition. This genetic first approach contrasts with traditional research of children with idiopathic attention-deficit hyperactive and autism spectrum disorders. Using a combination of genetic, imaging, and behavioral assessment, we aim to contribute to the understanding of abnormalities across neurogenetic conditions as well as idiopathic neurodevelopmental disorders.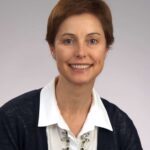 Karen Gripp, MD – Session 5 Speaker, CS Family Breakout Panelist
Karen W. Gripp, MD is the Chief of the Division of Medical Genetics at the A.I. du Pont Hospital for Children/Nemours in Wilmington, DE. She is a Professor of Pediatrics at the S. Kimmel Medical College at T. Jefferson University. She is board certified in pediatrics and clinical and clinical molecular diagnostic genetics. Dr. Gripp serves as medical director for the Genetic Testing Stewardship Program and the Molecular Diagnostic Laboratory at Nemours. Her areas of particular clinical expertise include dysmorphology and RASopathies. Costello syndrome is the focus of her research and she is closely involved with the Costello syndrome family support network as the co-director of the professional advisory board. In addition to co-authoring the Handbook of Physical Measurements, Dr. Gripp has >150 peer reviewed publications. Her professional activities include membership in the ClinGen panels on RASopathies and on inherited cancer predisposition, membership on the board of directors for the American College of Medical Genetics and Genomics, and organizing the "D.W. Smith Workshop on Malformation and Morphogenesis".  Dr. Gripp is the chief medical officer for FDNA, the parent company for Face2Gene.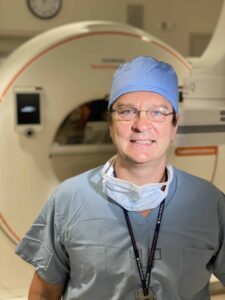 Maxim Itkin, MD – Session 3 Speaker
Professor of Radiology and Pediatrics at the Hospital of the University of Pennsylvania where he is a director of the Center for Lymphatic Imaging and Interventions. Dr. Itkin is internationally recognized for his clinical and research expertise in interventional treatment of lymphatic disorders. Over the past 15 years, Dr. Itkin has been actively involved in the development of image-guided interventions such as intranodal lymphangiogram of the lymphatic system.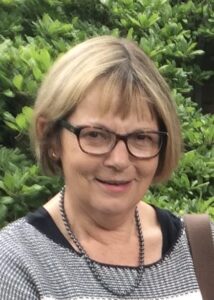 Bronwyn Kerr, MD – CS Family Breakout Panelist
Professor Bronwyn Kerr is an Honorary Clinical Professor in Paediatrics and Medical Genetics at the University of Manchester. She has a longstanding interest in the Rasopathies, especially Costello syndrome. A particular focus of her work has been on improving medical care for people living  with these conditions through development of evidence based guidelines.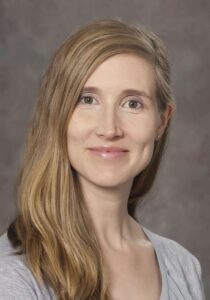 Maija Kiuru, MD, PhD – Session 5 Speaker
Associate Professor of Clinical Dermatology and Pathology, UC Davis
Dr. Maija Kiuru is a dual board-certified practicing dermatologist and dermatopathologist and a physician-scientist at University of California, Davis. Dr. Kiuru trained at Weill Cornell Medical College and Memorial Sloan Kettering Cancer Center in New York and specializes in the two aspects of dermatology, seeing patients and examining skin biopsies under the microscope. Dr. Kiuru's research interests include genetic alterations in familial skin diseases and skin tumors, including RASopathies and melanoma. She is the recipient of NIH K23 and K12 Career Development Awards and the Dermatology Foundation Career Development Award in Dermatopathology.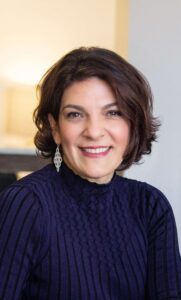 Maria Kontaridis, PhD – Symposium Chair, Session 2 Speaker
Dr. Maria Irene Kontaridis is currently the Gordon K. Moe Professor and Chair of Biomedical Research and Translational Medicine, and the Director of Research at the Masonic Medical Research Institute in Utica, NY.  She also holds a part-time faculty appointment as an Associate Professor of Medicine at Harvard Medical School and Beth Israel Deaconess Medical Center, Department of Medicine/Division of Cardiology in Boston, MA.  Dr. Kontaridis received her undergraduate degrees (B.A. and B.S.) from the University of Florida in Classics and Chemistry, and subsequently, obtained her master's degrees both in Pharmacology and in Biomedical and Biological Sciences from Yale University in 1999 and 2001, respectively.  In 2002, she was awarded a Ph.D. from Yale University for work with Dr. Anton Bennett on the role of protein tyrosine phosphatases, especially SHP2, in cell growth and skeletal muscle differentiation.  Dr. Kontaridis' independent research program focuses on the fundamental mechanisms underlying both congenital heart disease and end-stage heart failure, and the processes that lead to abnormal development, aberrant signaling and disease onset.  She has made several seminal observations about SHP2 and its role in cardiac pathophysiology and disease, as well as in autoimmunity.  Her work has been awarded grants from the Milton Foundation, the Children's Cardiomyopathy Foundation, the Saving Tiny Hearts Foundation, the Harvard Stem Cell Institute, the Alliance of Lupus Research and the National Institutes of Health (NHLBI-R01s and NCATS-TRND) as well as has garnered support from industry and pharmaceutical companies (Novartis, GSK, Arqule).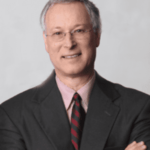 Bruce Korf, MD, PhD – Session 7 Panelist, NF1 Families Breakout Panelist
Dr. Korf is Wayne H. and Sara Crews Finley Chair in Medical Genetics, Professor and Chair of the Department of Genetics, Director of the Heflin Center for Genomic Sciences at UAB, and Co-Director of the UAB-HudsonAlpha Center for Genomic Medicine. He is a medical geneticist, pediatrician, and child neurologist, certified by the American Board of Medical Genetics (clinical genetics, clinical cytogenetics, clinical molecular genetics), American Board of Pediatrics, and American Board of Psychiatry and Neurology (child neurology). Dr. Korf is past president of the Association of Professors of Human and Medical Genetics, past president of the American College of Medical Genetics and Genomics, and current president of the ACMG Foundation for Genetic and Genomic Medicine. He has served on the Board of Scientific Counselors of the National Cancer Institute and the National Human Genome Research Institute at the NIH. His major research interests are molecular diagnosis of genetic disorders and the natural history, genetics, and treatment of neurofibromatosis. He serves as principal investigator of the Department of Defense funded Neurofibromatosis Clinical Trials Consortium. He is co-author of Human Genetics and Genomics (medical student textbook, now in fourth edition), Medical Genetics at a Glance (medical student textbook, now in third edition), Emery and Rimoin's Principles and Practice of Medical Genetics (now in 6th edition), and Current Protocols in Human Genetics.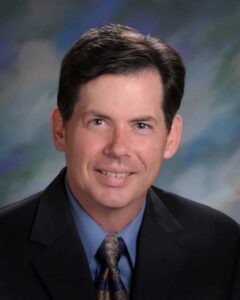 Jeff Livingstone, PhD – Session 7 Panelist
For nearly three decades Dr. Livingstone has been involved in drug research and development on both the technical and commercial sides.  He has nearly 20 years of experience in corporate development and new venture strategy across a wide variety of business types, ranging from small privately owned companies to global divisions of large, public corporations.
As a former member of the MIT Venture Mentoring Service and regular participant in the MIT Enterprise Forum, Dr. Livingstone helped establish several new companies, most notably Xpogen – an early drug development and data AI company, and CyberMedica – a company focused on developing new information platforms for global drug research and collaboration.  His most recent role was VP and Head of Unisys' Global Life Sciences and Healthcare Division, responsible for new commercial product development and oversaw a $200M P&L across 4 regions and 15 countries.  During this time Dr. Livingstone's clients included the global research divisions of many luminary pharmaceutical companies, inclusive of GSK, Pfizer, Novartis, J&J, and BMS.
Dr. Livingstone received his PhD in Physical Biochemistry from the University of Wisconsin at Madison and his BS in Biochemistry from the University of Missouri at Columbia.  He started first at Genentech as part of the Herceptin™ team, then on to NCI/FCRCD to work on AIDS HIV protease inhibition. Following these scientific endeavors, Jeff held various executive leadership positions in both life sciences business strategy and consulting as well as health and life sciences IT business development.  For the past 20 years he has operated Pharmagenie LLC, a private boutique consultancy, providing strategic and market guidance for young and emerging life sciences companies.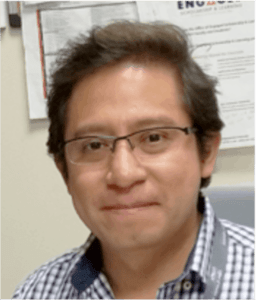 Alejandro Lopez-Juarez, PhD – Session 6 Speaker
Dr. López-Juárez obtained his Bachelor of Science in Molecular Biology and Ph.D. in Biomedical Sciences from the National University of Mexico (UNAM), Mexico City. He did postdoctoral research at Cincinnati Children's Hospital, Ohio, U.S.A. with Dr. Masato Nakafuku on the molecular control of adult neurogenesis, and with Dr. Nancy Ratner on myelin biology and RASopathies. His work has been published in top journals including Cell Reports, Genes and Development, PNAS, and Glia. In 2018, he started his own lab at the University of Texas Rio Grande Valley, where he studies the roles of myelin in the healthy and diseased brain. When he had free time, his hobby used to be playing the electric guitar in bands and writing songs. Today, he is going to talk about unpublished results on the impact of abnormal myelin on neurological issues in two RASopathies.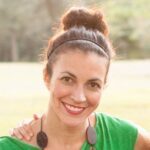 Pilar Magoulas, MS, CGC – Session 7 Moderator, CFC Families Breakout Panelist
Pilar Magoulas is a certified genetic counselor and Assistant Professor in the Department of Molecular and Human Genetics at Texas Children's Hospital and Baylor College of Medicine.  She received her Bachelor of Science degree in Psychology from the University of Florida in 2001 and a Master of Science degree in Genetic Counseling from Northwestern University in 2003.  She currently works as a pediatric genetic counselor at Texas Children's Hospital where she serves as the Manager of the Pediatric Genetics clinic, and Chief of the Division of Genetic Counseling.  Pilar is a member of the National Society of Genetic Counselors and American College of Medical Genetics. She serves on the Board of directors for CFC International, support group for individuals with Cardio-facio-cutaneous syndrome, on the Scientific Advisory Council for the National Foundation for Ectodermal Dysplasias, and the RASopathies Network USA, and serves on the Program Committee for the American College of Medical Genetics and Genomics.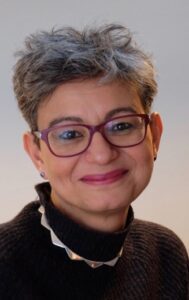 Sahar Mansour, MD – Session 3 Speaker
Consultant in Clinical Genetics, St George's, University of London
Sahar Mansour is a clinical geneticist with a special interest in lymphovascular disease. Together with Dr Gordon, she runs the national lymphovascular medicine clinic for the UK.  In collaboration with the university, the team have identified more than 8 new causative  genes for lymphovascular disorders.  The RASopathy disorders are well known to be associated with lymphatic complications – over 20 patients with Noonan syndrome are cared for in this clinic and there is increasing experience with lymphovascular disorders due to mosaic RASoapathies.  Targeted treatment for some of these patients has now been introduced.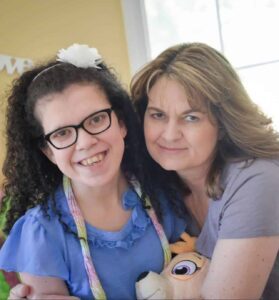 Theresa Milner – Session 7 Panelist
Mom to Lacey Milner (25 years old).  Lacey was diagnosed with CFC-BRAF when she was 23 years old.  They have travelled all over the country and to Canada for different therapies to help Lacey.  Lacey began having seizures at age 21.  The seizures have been awful.
Theresa is helping with the CFC family conference next July.  They are looking forward to meeting others with CFC syndrome.  Together, they started a clothing company and make sensory-friendly clothing to help others with sensory processing issues.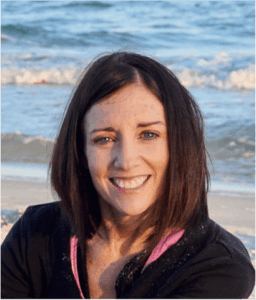 Amanda Monty – Poster Session Speaker
Birmingham, Alabama with her 2 sons and husband of 15 years.  She graduated from Auburn University in 1996 with a Bachelor's degree in nursing.  She worked as a critical care RN while completing her Master's degree in nursing as a Family Nurse Practitioner in 2001 from Samford University.  Prior to becoming a mom in 2009 she worked as a cardiology nurse practitioner.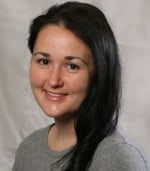 Gina Ney, M.D., Ph.D. – NCI RASopathies Study Team Panelist Lead for CFC, CS and NS Family Breakout Sessions
Joined the Clinical Genetics Branch (CGB) in November 2020. She earned her M.D. and Ph.D. from the University of Michigan, where she stayed on to complete a residency in pediatrics and a fellowship in pediatric hematology/oncology. In addition, Dr. Ney conducted research on pancreatic cancer tumorigenesis in the lab of Dr. Diane Simeone, and NRAS signaling in hematopoietic stem cells in the lab of Qing Li.  Gina has a particular interest in the intersection of Ras mutations, metabolic reprogramming and cell fate decisions.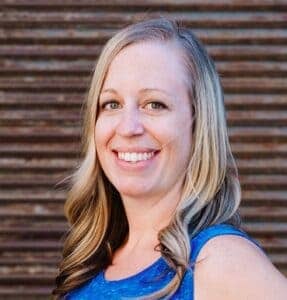 Elisabeth Parker, BS – Friday Keynote
Elisabeth is the mom of Judah and Ezra who has Noonan Syndrome (PTPN11). She graduated Magna Cum Laude from Oregon State University with a B.S. in Liberal Studies and an emphasis in Sociology and Anthropology. She is a yoga instructor and advocate who is passionate about creative fundraising, volunteering, speaking and teaching yoga at RASopathies and Rare Disease events. Elisabeth's family resides in the Willamette Valley in the beautiful Pacific Northwest. They love bike rides, SUP, legos, local eats, home improvement, Oregon State University athletics, traveling, and hosting friends and family. Elisabeth chronicles her family's journey with Noonan syndrome on her blog and Instagram, and as a RASNet board member, she is always working to better educate, advocate, and fundraise for RASopathies research through social media.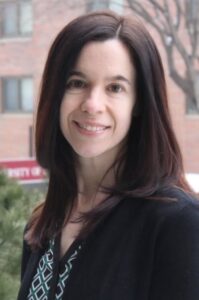 Rene Pierpont, PhD – Session 4 Speaker
Pediatric neuropsychologist and an Assistant Professor in the Department of Pediatrics at the University of Minnesota. Dr. Pierpont's research investigates the impact of chronic disease and clinical treatment on neurocognitive and behavioral function. She is currently a scholar in the NIH-funded KL2 program through the University of Minnesota Clinical and Translational Science Institute. Much of her research has focused on neuropsychological features of RASopathies. Dr. Pierpont is also the co-author of a children's book, "Anna's Big Week: a story about living with Noonan syndrome." In addition to her research, Dr. Pierpont is passionate about partnering with patient communities to develop better guidelines and avenues of care for children with genetic conditions.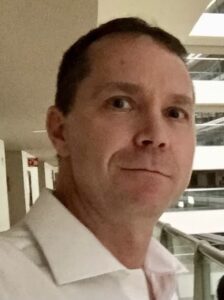 Kevin Plouffe – Session 7 Panelist
Lives in Ottawa Canada with three boys.  His oldest and youngest sons have no health concerns. His middle son, Ethan, 14 years old, was born with Noonan Syndrome that affects his heart, brain, eye, gut and lymphatic systems. His day job is a Calibration Technician, and his weekend and night job is being a parent advocate for Ethan's many an ongoing health concerns.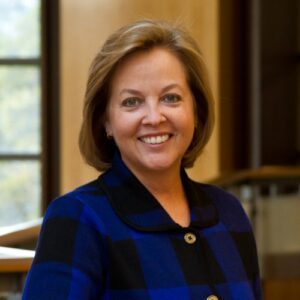 Katherine A. Rauen, MD, PhD – Session 1 Moderator, Session 5 Speaker
Dr. Rauen is a Professor in the Department of Pediatrics, Division of Genomic Medicine at the UC Davis where she currently serves as the Chief of Genomic Medicine and holds the Albert Holmes Rowe Endowed Chair in Human Genetics. She received a MS in Human Physiology and a PhD in Genetics from UC Davis doing research on gene dosage compensation and genetic evolution. She obtained her MD at UC Irvine where she also did research in cancer genetics. Dr. Rauen did her residency training in Pediatrics and fellowship in Medical Genetics at UC San Francisco.
Dr. Rauen is internationally known for her pioneering work in the early application of microarray technology in clinical genetics and as a leader and major contributor to the understanding of the "RASopathies", the Ras/MAPK pathway genetics syndromes. Her research program involves the clinical and basic science study of cancer syndromes with effort to identify underlying genetic abnormalities affecting common developmental and cancer pathways. Her current laboratory research includes the study of skeletal myogenesis in both Costello syndrome and cardio-facio-cutaneous syndrome (CFC). Dr. Rauen led the research team, including the CFC International Family Support Group that discovered the genetic cause of CFC and independently identified the genetic cause of Costello syndrome.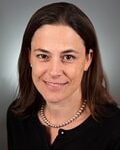 Amy Roberts, MD – Chair, Session 6 Moderator, NS Family Breakout Session Panelist
Amy Roberts is Associate Professor of Medicine at Harvard Medical School and Director of Clinical Cardiovascular Genetics at Boston Children's Hospital.  She has a long-standing research interest in the RASopathies including gene discovery, genotype phenotype correlation, natural history, and treatment.  She has been involved with the scientific symposiums since their inception.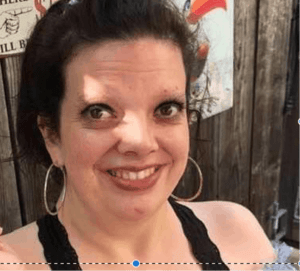 Katie Ryan – Poster Presenter
Kathleen (Katie) Ryan was diagnosed with Noonan syndrome at the age of four. Katie's struggles were mostly physical and educational but she still dealt with some pretty severe medical issues, especially recently. Despite the hurdles she has overcome, Katie has now graduated with her bachelors in liberal studies. Katie hopes to use her degree to work with all sorts of children, especially those with disabilities, and teach them about recognizing and respecting their differences, as well as others'.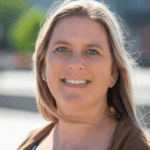 Lisa Schill, BS – Organizer, Co-PI, Session 7 Moderator
Lisa is a passionate Patient Advocacy Engagement Consultant. She has over ten years of experience in the rare disease community.  From personal experience raising an individual with a RASopathy, and working with non-profit organizations, industry, and government agencies, Lisa provides organizations with broad, experiential insight and direction. From 2015 forward, she has provided leadership and strategic guidance for the top rare disease advocacy organizations to tackle patient access challenges. She has expanded and refined advocacy educational programs, created collaborative learning opportunities, managed major rare disease events, and influenced legislation – all to accelerate treatment options and improve the lives of patients and families. As the Vice President of the RASopathies Network, Lisa is dedicated to improving outcomes for families living with a RASopathy. She has helped grow the organization since 2013.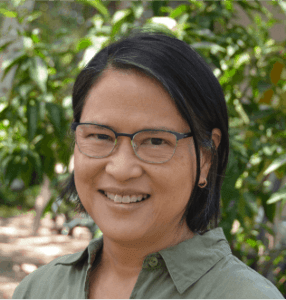 Lisa Schoyer, MFA – Organizer, PI
Mom of Quin Johnson, who had Costello syndrome (HRAS G12S) and died in 2002 at 6-1/2 years old, of embryonal rhabdomyosarcmoa (eRMS) related to the syndrome.  She is founder and President of the RASopathies Network USA.  This is her 7th symposium as a planner, and the 4th as Principal Investigator.  For her Day Job at the Los Angeles County Department of Mental Health, the largest public mental health program in the US, Lisa is a subject matter expert on supporting clinicians to provide mental health services for individuals with co-occurring developmental disabilities.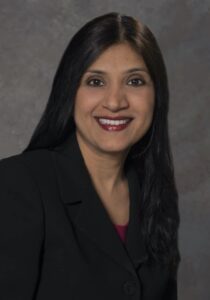 Suma Shankar, MD, PhD – Session 5 Speaker, CFC Families Breakout Panelist
Director of Precision Genomics program and RASopathies clinic at UC Davis. She holds the Children's Miracle Network Endowed Chair in Pediatric Genetics at the MIND Institute and has brought genomic sequencing to everyday patient care at UC Davis. She is a physician-scientist, board-certified in medical genetics and Ophthalmology. She has studied the eye manifestations in Costello and CFC syndromes and has served on the medical advisory board for CFC and Costello syndrome for a number of years.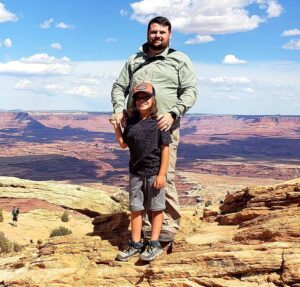 Shane Smith – Session 7 Panelist
Shane is a Dad and advocate for the hundreds of thousands of people living with NF1 worldwide like his son, Gage. He serves on the board of directors for the NF Network – www.nfnetwork.org, a nonprofit whose mission is to find treatments (and ultimately a cure) for neurofibromatosis by promoting scientific research, improving clinical care, and providing outreach through education and awareness, while offering hope and support to those affected by NF.
Stas Shvartzman, PhD – Session 7 Moderator
Dr. Shvartsman is professor of Molecular Biology at Princeton University. He was born in Odessa, Ukraine, and studied chemistry and engineering at Moscow State University, Technion, and Princeton. His laboratory uses fly genetics and quantitative imaging to connect molecular and organism-level phenotypes of mutations in MEK1 and other components of the Ras pathway.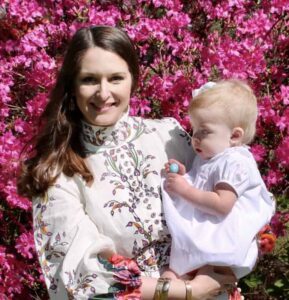 Samantha Spires – Poster Session Speaker
Mother of Amelia, a 22-month-old toddler with RIT-1 Noonan Syndrome who has shown miraculous cardiac healing through MEK-Inhibition.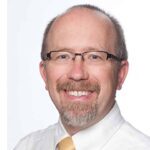 David Stevenson, MD – Session 3 Moderator, CFC Families Breakout Panelist
Pediatrician and Medical Geneticist, Stanford University.  Dr. Stevenson completed his residency in Pediatrics at the University of New Mexico and a 3 year fellowship in medical genetics at the University of Utah.  He was on faculty at the University of Utah for 10 years before joining the faculty in the Division of Medical Genetics at Stanford University.  His initial research focused on neurofibromatosis type 1 (NF1), and since that time he has expanded his research to RASopathies focusing on the musculoskeletal problems and genotype-phenotype correlations.  He has received grant funding from the NIH, Doris Duke Charitable Foundation, Thrasher Research Fund, and Department of Defense to investigate the musculoskeletal system in syndromes of the Ras/MAPK pathway.   He currently serves as a member of the CFC Medical Advisory Board, Costello Syndrome Family Support Network Professional Advisory Committee, is the co‐chair of the Children's Tumor Foundation International NF1 Bone Abnormalities Consortium, and is a member of the National Prader‐Willi Syndrome Association (PWSA) USA Scientific Advisory Board.  He has published over 120 scientific articles, and 2 GeneReviews focused on Ras/MAPK syndromes.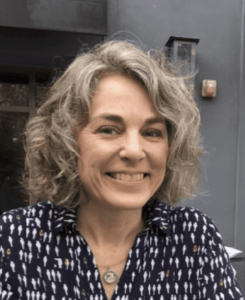 Beth Stronach, PhD – Organizer, Co-PI, Poster Session Moderator
Beth is a Scientist Administrator in the Office of Research for Health Sciences at the University of Pittsburgh and Secretary of Board of RASopathies Network. As a scientist, Beth advocates for research on RASopathies and strives to raise awareness of the syndromes among academic and industry scientists. Her son has Noonan syndrome.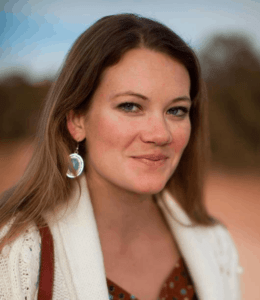 Lauren Throop – Poster Presenter
Lauren Throop (silent H!) is a wildlife biologist in Wyoming, USA. She and her husband Chad have been one child, Tristan (almost 3), who was diagnosed with SHOC2 shortly after birth. Lauren tries to put her scientific training to work researching all the various body systems that are affected by Noonan Syndrome and keeping up on the medical literature. The online NS support groups were an immense source of information and comfort during the early times of Tristan's diagnosis, so she stays active in those groups to try to provide that same help to other families who are new to the world of NS.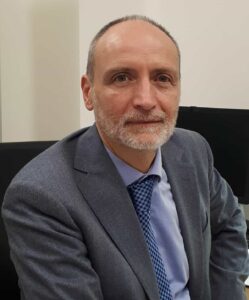 Marco Tartaglia, PhD – Honorary Chair, Opening Session and Session 1 Speaker
Senior scientist and director of the Genetics and Rare Diseases Research Division at the Ospedale Pediatrico Bambino Gesù, Rome, Italy. For 10 years, he served as Section director at the Istituto Superiore di Sanità, the Italian National Health Institute. His research has been focused on the molecular bases of diseases affecting development and growth, and exploring disease pathogenesis. A major longstanding interest is related to Noonan syndrome and other RASopathies, with efforts that have mainly been directed to the identification of the disease genes implicated in these disorders, elucidation of the mechanisms underlying pathogenesis, and clinically oriented research to delineate genotype-phenotype correlations and the natural history of these diseases. A second major focus is linked to the use of genomics to solve the molecular causes of rare diseases and unclassified phenotypes and understand the molecular and cellular processes altered in these disorders. Since 2009, he coordinates "NSEuroNet", an international E-Rare/EJP-RD-funded Consortium specifically focused on RASopathies. He serves as member of the scientific boards of the Italian RASopathy supporting groups Costello.CFC and Associazione Nazionale Sindrome di Noonan.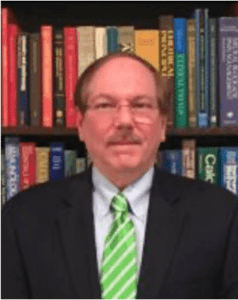 William Timmer, PhD – Session 6 Moderator
Dr. William Timmer joined the National Cancer Institute (NCI) in September 2007 as a Program Director (Health Science Administrator) in the Cancer Therapy Evaluation Program (CTEP). His principal effort is scientific and administrative management of a portfolio of clinical oncology research grants (principally involving brain, head and neck, lung, liver, colorectal, pancreatic, sarcoma and neuroblastoma). He is also the NCI Program Director for both the Adult Brain Tumor Consortium and the Childhood Cancer Survivor Study. Dr. Timmer received his PhD in Chemistry from the University of Wisconsin, and he immediately began his federal career at the NIH. He studied the immunoregulatory effects of cytokines on HIV replication with Dr. Anthony Fauci in the Laboratory of Immunoregulation of at the National Institute of Allergy and Infectious Diseases (NIAID). He subsequently joined the Food and Drug Administration (FDA) where, over a fifteen year period, he held a variety of scientific and regulatory positions of increasing influence in three different FDA Centers: Foods, Drugs, and Biologics. At the Centers for Drugs and Biologics, Dr. Timmer evaluated regulatory submissions in the areas of HIV detection kits, cellular and gene therapies, medical devices, and served as a review team member for several currently-marketed oncology drugs. Dr. Timmer has over 100 publications and presentations to his credit. He has received numerous honor awards from both the NIH and the FDA, and is completing thirty years of federal service.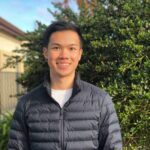 Richard Van, BS – Session 6 Speaker
While pursuing B.S. in Biochemistry & Molecular Biology at UC Davis, Van became interested in research after working in a lab that studied pancreatic islet cell biology. Soon after graduating in 2019, he joined Dr. Frank McCormick's lab at UCSF to elucidate the pathogenic role and biochemical functions of the RIT1 GTPase in Noonan syndrome. He will continue his research journey in the Biology Ph.D. program at MIT this fall, where he hopes to strengthen his skills and reveal biological mechanisms that create opportunities for therapeutic interventions.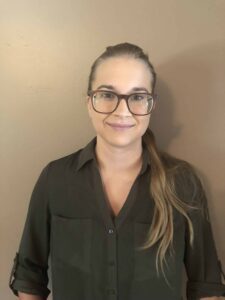 Morgan Wagner, BS – Session 6 Speaker
Morgan received her B.S in Biology from Millersville University. While perusing her degree Morgan partook in research investigating genetic expression during T. scripta embryonic development. Morgan Wagner is currently a post-baccalaureate at Frederick National Labs for Cancer Research. Hew work investigates how the small GTPase RIT1 interacts with the plasma membrane and RAS effectors.  This involves the use of biochemical and cellular techniques to understand how Noonan Syndrome and C-terminal mutations impact the RIT1:RAF1 interaction. She hopes to pursue a Ph.D. in molecular and cellular biology.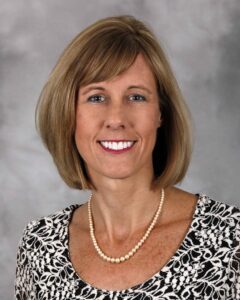 Stephanie Ware, MD – Session 7 Panelist
Professor of Pediatrics and Medical and Molecular Genetics, Vice Chair of Clinical Affairs in Medical and Molecular Genetics, and Director of Cardiovascular Genetics, Herman B Wells Center for Pediatric Research, Indiana University School of Medicine, Indianapolis, IN.  She earned her MD and PhD degrees at the University of Cincinnati College of Medicine where she was elected to Alpha Omega Alpha Honor Society. She completed her pediatric residency and clinical genetics fellowship at Baylor College of Medicine in Houston, Texas.  Dr. Ware's research interests include the genetic and developmental basis of disorders of cardiac structure and function. Her research laboratory has made significant contributions in the areas of congenital heart defects and cardiomyopathy. Dr. Ware is a member of the American Heart Association, the American Society for Human Genetics, the Society for Pediatric Research, the American Society for Clinical Investigation, and is Faculty of the American College of Medical Genetics and Genomics. She has received a number of scholarly awards for her research. Dr. Ware has a longstanding track record of independent funding from the NIH and multiple foundations for basic and translational research. The long-term goals of the clinical, translational, and basic research approaches are to identify causes and potential management of disorders of cardiac structure and function.  Clinically, she evaluates and manages patients with genetic disorders and has specific expertise in cardiomyopathy and syndromes with cardiovascular disease. The cardiovascular genetics program encompasses clinical cardiovascular genetics services and basic and translational cardiovascular genetics research.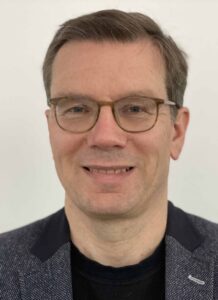 Martin Zenker, MD – Honorary Chair, Session 1 Speaker
Professor of Human Genetics, director of the Institute of Human Genetics, and provisional head of the Children's Hospital of the University Hospital of Magdeburg, Germany. He is board certified in pediatrics, neonatology, and human genetics. His area of clinical expertise and research is regarding human developmental disorders with a particular focus on RASopathies. He has been involved in the discovery of several genes underlying Noonan syndrome and is particularly interested in studying genotype phenotype correlations for RASopathies. He is coordinator of a German national research network for RASopathies (German Network for RASopathy Research, GeNeRARe) and member of the European network NSEuroNet. Dr. Zenker is closely involved with the German Noonan and CFC syndrome family support groups and a member of the ClinGen expert panel on RASopathies. He is a co-organizer of the biannual European Meeting on Rare Disorders of the RAS-MAPK Pathway.