7th International RASopathies Symposium: Pathways to Understanding – Expanding Knowledge, Enhancing Research and Therapeutic Discovery
Chairs Maria Kontaridis PhD, and Amy Roberts MD
and Honorary Chairs Marco Tartaglia PhD, and Martin Zenker MD
Lisa Schoyer MFA, Principal Investigator
Lisa Schill BS, and Beth Stronach PhD Co-Investigators
July 23-25, 2021
VIRTUAL MEETING
AGENDA
duration
schedule
(in EDT)
description
speaker/moderator

DAY 1 – FRIDAY, JULY 23, 2021 — 10am to 2pm EDT (7am to 11am PDT)

50 min
10:00-10:50am
Opening Session
10:00
Welcome Remarks
Chair: Maria Kontaridis PhD, MMRI, Utica, NY
10:05
Celebrating 20th Anniversary of the Discovery of PTPN11, the First RASopathy Gene
Marco Tartaglia PhD, Bambino Gesù Hospital, Rome, Italy, and Bruce Gelb MD, Mount Sinai, NYC, NY
10:20
Advocate Keynote: Finding a Diagnosis & Our Voice as Advocates
Elisabeth Parker BS, Yoga Instructor, Move2Advocate
(Parent of Child with NS/JMML)
10:40
Q&A Moderated by Amy Roberts MD, Boston Children's Hospital, Boston, MA
1h
10:50-11:50am
Session 1: Genes, Pathways, and Genocopies
Moderator: Katherine Rauen MD PhD, UC Davis, CA
10:50am
Introduction
Katherine Rauen MD PhD, UC Davis, CA
10:52am
CDC42, RASA2, FBXW11, ZNF426, YWHAZ, TRAF7: Novel RASopathy genes or not?
Martin Zenker MD, University of Magdeburg, Germany
11:04am

Novel disease gene identification for RASopathies: where are we now?

Marco Tartaglia PhD, Bambino Gesù Hospital, Rome, Italy
11:16am
Noncanonical GTPases: RRAS2, RRAS, MRAS, RIT1
Yoko Aoki MD PhD, Tohoku University, Sendai, Japan
11:28am
RASopathy genetic variation in biobanks
Bruce Gelb MD, Mount Sinai, NYC, NY
11:38am
Q&A Moderated by Katherine Rauen MD PhD, UC Davis, CA
10m
11:50am
Commercial Break
1h
12:00-1:00pm
Session 2: Novel Strategies and Mechanisms in RASopathies
Moderators: Pau Castel PhD, NYU Langone; Annette Bakker PhD, Children's Tumor Foundation, NYC, NY
12:00pm
Introduction
Pau Castel PhD, NYU Langone
12:02pm
Intronic CRISPR repair in a preclinical model of LZTR1-associated cardiomyopathy
Lukas Cyganek PhD, University Medical Center, Göttingen, Germany
12:14pm
Using IPSCs to study syndrome-specific properties
Maria Kontaridis PhD, MMRI, Utica, NY
12:26pm
How to temper Shoc2-ERK1/2 signals – molecular insights
Emilia Galperin PhD, University of Kentucky, Lexington, KY
12:38pm
Novel findings and expansion of phenotype in a mosaic RASopathy caused by somatic KRAS variants
Caitlin Chang MD, British Columbia Women & Children's Hospital, Vancouver, BC, Canada
12:50pm
Q&A Moderated by Pau Castel PhD, NYU Langone
1h
1:00-2:00pm
Session 3: Lymphatic and Cardiovascular Manifestations
Moderators: Sahar Mansour MD, St. Georges Hospital, London, UK; David Stevenson MD, Stanford University, CA
1:00pm
Introduction
Sahar Mansour MD, St. Georges Hospital, London, UK
1:02pm
Lymphatic problems and lymphedema in RASopathies
Kristiana Gordon MD, St. Georges Hospital, London, UK
1:14pm
Patterns and therapeutic options in Noonan syndrome-related lymphatic disorders
Maxim Itkin MD, Penn Medicine, Philadelphia, PA
1:26pm
Therapeutic strategies for the treatment of hypertrophic cardiomyopathy in Noonan syndrome with multiple lentigines
Anton Bennett PhD, Yale School of Medicine, New Haven, CT
1:38pm
Q&A Moderated by David Stevenson MD, Stanford University, CA
DAY 2 – SATURDAY, JULY 24, 2021  —  10am to 2pm EDT (7am to 11am PDT)
30m
10:00-10:30am
Keynote & Poster Session
Moderator: Beth Stronach PhD, RASopathies Network, Pittsburgh, PA
10:00am
Introduction
Beth Stronach PhD, RASopathies Network, Pittsburgh, PA
10:02am
Opening Keynote: Update on MEK and mTOR inhibition for RASopathy-associated cardiac disease
Gregor Andelfinger MD PhD, CHU Ste-Justine, Montreal, Canada,
2019 Penn Medicine MDBR Grant Recipient
10:25am
Q&A Moderated by Beth Stronach, PhD, RASopathies Network, Pittsburgh, PA
1h20m
10:30-11:50am
Poster Session
6 Posters Presented by RASopathy Individuals and Families – Patients in their Natural Environments
10:30am
1) Child with CFC-YWHAZ
Amanda Monty, Mother
10:40am
2) Adult with Attenuated Costello Syndrome
Amaris Figueroa, Self Advocate, with Yadira Figueroa, Mother
10:50am
3) Child with NF1 on MEK Inhibitor
Hilary Berens, Mother
11:00am
Poster Q&A Moderated by Beth Stronach, PhD, RASopathies Network, Pittsburgh, PA
11:10am
4) Child with NS-RIT1 on MEK Inhibitor
Samantha Craig Spires, Mother
11:20am
5) Adult with NS-BRAF
Katie Ryan, Self Advocate
11:30am
6) Child with NS-SHOC2
Lauren Throop, Mother
11:40am
Poster Q&A Moderated by Beth Stronach, PhD, RASopathies Network, Pittsburgh, PA
10m
11:50am
Commercial Break
1h
12:00-1:00pm
Session 4: Neurocognitive Associations
Moderators: Tamar Green MD, Stanford University, CA; Marni Axelrad PhD, Texas Children's Hospital, Houston, TX
12:00pm
Introduction
Marni Axelrad PhD, Texas Children's Hospital, Houston, TX
12:02pm

Non-Neurofibromatosis Type 1 RASopathies, particularly Noonan syndrome, are associated with multi-focal low-grade gliomas which commonly harbor FGFR1 mutations

Alberto Broniscer MD MS, University of Pittsburgh Medical Center (UPMC), Children's Hospital of Pittsburgh
12:14pm

Neurological and neurodevelopmental features of CFC syndrome: a multinational study

Rene Pierpont PhD, University of Minnesota, Minneapolis, MN
12:26pm
Epilepsy and BRAF mutations: phenotypes, natural history, and genotype-phenotype correlations
Domenica Battaglia MD, University of Agostino Gemelli, Rome, Italy
12:38pm

Behavioral phenotypes across the RASopathies

Shruti Garg MBBS MRCPsych PhD, University of Manchester, UK
12:50m
Q&A Moderated by Marni Axelrad PhD, Texas Children's Hospital, Houston, TX
1h
1:00-2:00pm
Session 5: Clinical Manifestations
Moderator: Jeroen den Hertog PhD, Leiden University, Utrecht, The Netherlands
1:00pm
Introduction
Jeroen den Hertog PhD, Leiden University, Utrecht, The Netherlands
1:02pm
Mosaicism in RASopathies: HRAS in cancer and Costello syndrome
Karen Gripp MD, Nemours/duPont Hospital, Wilmington DE
1:14pm
Modeling skeletal myopathy in CFC
Katherine Rauen, MD PhD, UC Davis, CA
1:26pm
Skin and hair manifestations in CS and CFC
Maija Kiuru MD PhD, UC Davis, CA
1:38pm
Ocular manifestations in RASopathies
Suma Shankar MD PhD, UC Davis, CA
1:40pm
Q&A Moderated by Jeroen den Hertog PhD, Leiden University, Utrecht, The Netherlands
DAY 3 – SUNDAY, JULY 25, 2021 —  10am to 4:15pm EDT (7:00am-1:15m PDT)
1h
10:00-11:00am
Session 6: Selected Junior Investigator Presentations
Moderators: Amy Roberts MD, Boston Children's Hospital, MA; William Timmer PhD, NCI CTEP, Bethesda, MD
10:00am
Introduction
Amy Roberts MD, Boston Children's Hospital, MA
10:03am
Junior Investigator Finalist Presentation #1: A Collection of Drosophila Models to Identify RASopathy Subtype Specific Differences
Tirtha Das PhD, Mount Sinai, NYC, NY
10:17am
Q&A Moderated by: Amy Roberts MD, Boston Children's Hospital, MA
10:22am
Junior Investigator Finalist Presentation #2: Abnormal Myelin Differentially Impairs Learning in Models of the RASopathies Neurofibromatosis Type 1 and Costello Syndrome
Alejandro Lopez-Juarez PhD, UT Rio Grande Valley, TX
10:36am
Q&A Moderated by: Amy Roberts MD, Boston Children's Hospital, MA
10:41m
Junior Investigator Finalist Presentation#3: Biochemical analysis of RIT1 reveals preferential interaction with RAF1 and provides evidence for therapeutic intervention of cardiac hypertrophy
Richard Van BS, UCSF, CA, and Morgan Wagner BS, NCI RAS Initiative, Frederick, MD
10:55am
Q&A Moderated by Amy Roberts MD, Boston Children's Hospital, MA
2h
11:00am-1:00pm
Session 7: Learning from each other: Perspectives on Diagnosis and Therapeutic Interventions
11:00am
PANEL: Therapeutic interventions: What's in the Pipeline?  Small molecules, RNA therapies, NF1 gene therapy
Moderator: Stas Shvartzman PhD, Princeton University, NJ

Panelists: Stephanie Ware MD PhD, Indiana University; PJ Brooks PhD, NCATS/NIH; Bruce Korf MD PhD, UAB; Jeff R Livingstone PhD, Igia Pharmaceuticals

11:40am
Q&A moderated by Stas Shvartzman PhD, Princeton University, NJ
11:55am
Commercial Break
12:05pm
Introduction: Compassionate Use and Clinical Trials in the RASopathies
Moderators: Pilar Magoulas MS CGC, Texas Children's Hospital, Houston, TX; Lisa Schill BS, RASopathies Network, Williamstown, NJ
12:10pm
FAMILY PANEL: Compassionate use and clinical trials of MEK Inhibitors
Advocates Affected by a RASopathy: Theresa Milner, mother of a woman with CFC syndrome; Sarah and Kevin Chamness, parents of a child with CS taking MEKi for HCM; Shane Smith, father of a child with NS taking MEKi for lymphedema; Kevin Plouffe, whose child with NF1 is in a clinical trial for MEKi treatment of plexiform neurofibromas
12:45pm
Q&A Moderated by Pilar Magoulas MS CGC, Texas Children's, Houston, TX; Lisa Schill BS, RASopathies Network, Williamstown, NJ
1:00pm
Commercial Break
3h5m
1:10-4:15pm
SUMMARY OF THE SYMPOSIUM FOR FAMILIES – FREE SEPARATE REGISTRATION – go here to register: https://rasopathiesnet.org/2021-symposium-registration/
45m:  1:10-1:55pm ET
for CFC Families
Pilar Magoulas MS, CGC; Suma Shankar MD, PhD; David Stevenson MD;
NCI RASopathies Study Team
45m:  1:55-2:40pm ET
for CS Families
Karen Gripp MD; Bronwyn Kerr MD; NCI RASopathies Study Team
45m:  2:40-3:25pm ET
for NS, NSML Families
Bruce Gelb MD; Tamar Green MD; Amy Roberts MD; NCI RASopathies Study Team
45m:  3:25-4:10pm ET
for NF1 Families
Annette Bakker PhD; Bruce Korf MD PhD
5m
Discussion and Closing Remarks
Lisa Schoyer, MFA, RASopathies Network, Altadena, CA
–

~

–
Thank You, Sponsors!
~~~ PLATINUM SPONSOR ~~~
Funding for this conference was made possible in part by Grant Award Number R13TR003727 from the National Center For Advancing Translational Sciences of the National Institutes of Health, with secondary assignment support from the Eunice Kennedy Shriver National Institute of Child Health and Human Development.
The views expressed in written conference materials or publications and by speakers and moderators do not necessarily reflect the official policies of the NIH; nor does mention by trade names, commercial practices, or organizations imply endorsement by the U.S. Government.
~~ GOLD SPONSOR ~~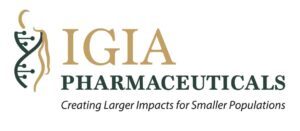 — SILVER SPONSORS —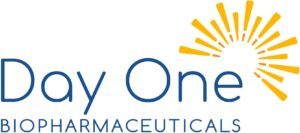 And Our Partner Family Organizations: